References can be provided upon request.

Declan Taaffe - Blurred Red - Strange Tale of Danny D/ Mum?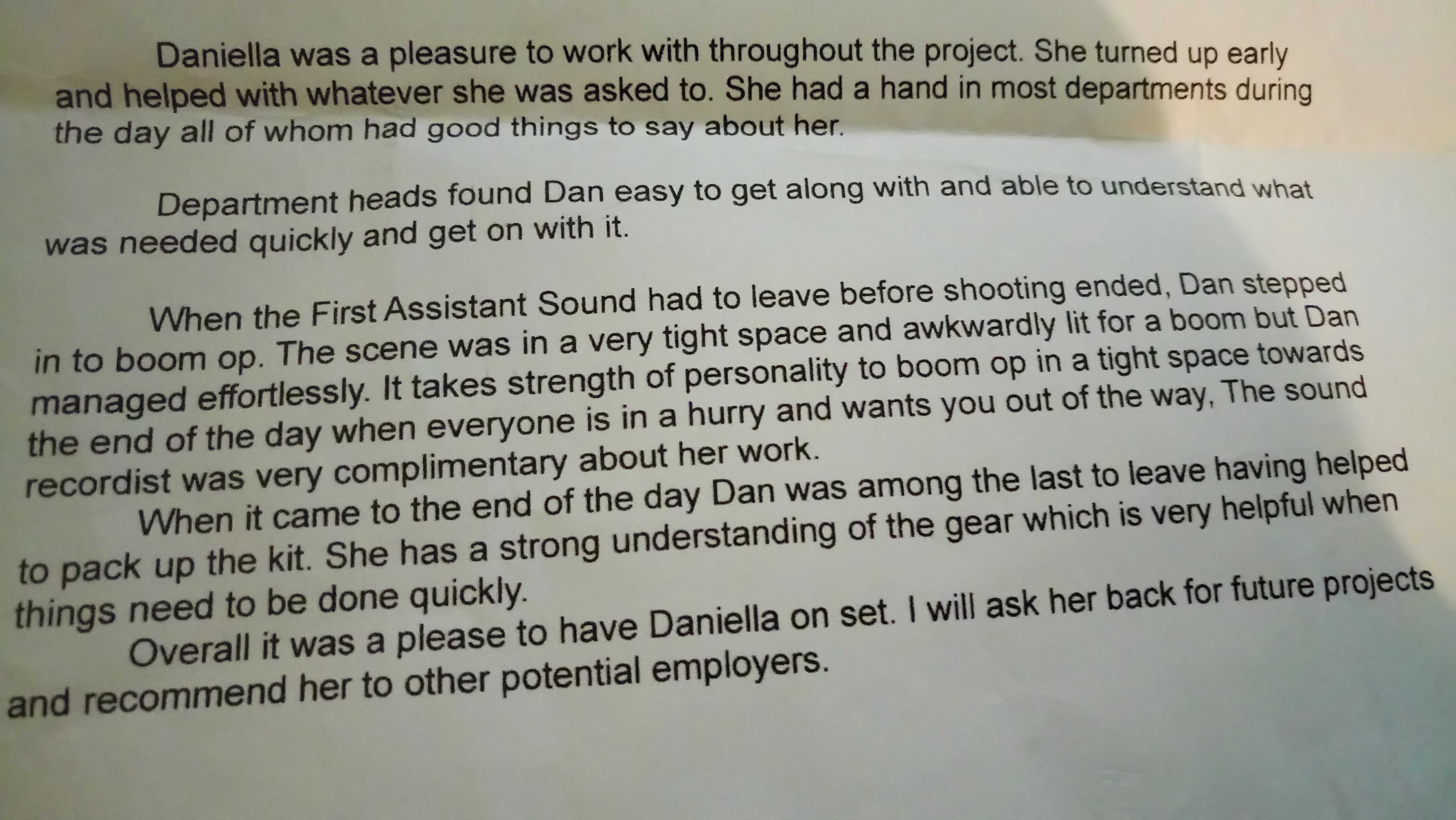 Rowan Burton - The Production Works - Gloucestershire Business Show & Fearless Fashion Show at Bottle Yard Studios
*Recorded on Zoom H4N prior to sound training + is more of an outtakes version, than the proper reference.